Number 9 Balloon 34"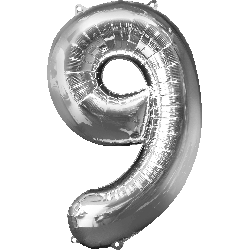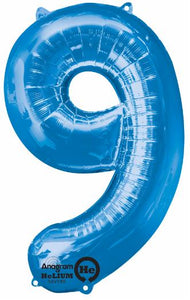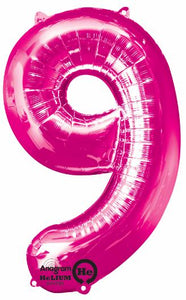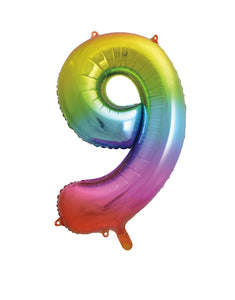 A 34 inch foil number 9 balloon is a great party decoration or balloon bouquet  for Birthdays, anniversary parties, graduations and New Year's Eve Parties.  Whether they are for a milestone event or a special celebration, the mylar number balloons will make an impact.  It comes in a number of colours, such as gold, silver, royal blue, hot pink, black, rainbow and rose gold.  Combine the number 9 with another number in order to customize your message for other events.  They ship empty, but you can fill them with helium to float, or you can air fill them to be hung from the ceiling.  Don't forget the matching foil balloon weight.
Niagara residents can have this balloon filled in our Niagara Falls store for pickup or delivery.  Please inquire.