Outer Space Foil Balloon Bundle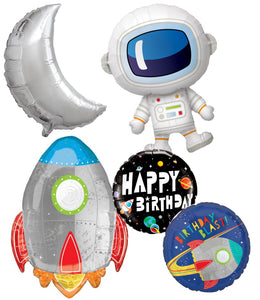 SALE
Choose this assortment of Outer Space foil balloons at a discounted rate for your space or astronaut birthday party decor.
Empty Price
Niagara residents can have these balloons filled in our Niagara Falls store for pickup or delivery.  Please inquire for pricing.
Consists of a couple 18" birthday space balloons, A moon shape balloon, a 29" Rocket ship and a 37" Astronaut.